Johannesburg's Funniest Family Entertainer!
A professional children's birthday party magician.
Crazy Colin is recognised as one of the most experienced children party magicians in South Africa. He has diverse skills such as magic, juggling and crazy comedy which are all incorporated in your child's next birthday party show.
Every child loves magic and silly comedy antics mixed in with visual juggling and crazy puppets! Colin involves your birthday child in the show. Even with the social distancing, you are guaranteed a safe but highly entertaining experience, with your child feeling like a superhero. His friends will applaud and be entertained and to end the party on a high note.

Crazy Colin will make your child a large balloon modelling present. Crazy Colin will also feature in his magic party show, juggling and madcap antics with his puppet friends. Balloon modelling animals for all the children is an additional option! Everybody leaves with smiles and the children's parents will always ask where did you find the crazy guy! (Please refer them to this website!)
MULTI -SKILLED, RELIABLE, ENTERTAINING PERFORMER
A fast action-packed show with 40 years' experience will guarantee the children are not bored and will be engaged and interact. He incorporates popular music to add to the show. There is fun magic routine with music!
For larger shows, Colin will bring a professional sound system.
MORE YOU ASK?
When you book a children's party magician you want reliability and professional magical performer. His high energy, strong entertaining crazy comedy character leaves your audience with an engaging and memorable experience. You will be guaranteed a successful birthday party magical experience with your birthday child and his friends wanting more.
The Crazy Colin Birthday show is a family show experience. Colin has performed at major functions and venues around Johannesburg, as well as International shows at Ferrari World Abu Dhabi.

Book Crazy Colin, the funniest magician in Johannesburg (Well that is what the kids call him!) for a guaranteed laugh a minute magic, juggling and crazy puppet show. Yes, this show will not only entertain the little ones but the parents and grandparents alike.
You are booking an award-winning magician, South Africa's top juggler and 40 years of professional performing experience around the world.
WHAT ARE MY OPTIONS?
CONTACT CRAZY COLIN FOR MORE EXCITING OPTIONS – CLICK HERE!
WAIT THERE IS MORE!
All the children will receive a giveaway balloon animal, sword, dog or ray gun depending on their preferences.
This complete magical birthday experience with your child as the main feature will entertain young and old creating a truly memorable birthday party experience.
WHAT HAVE OTHERS SAID?
A magical, versatile, funny and inspiring performance – perfectly adapted to the children's age. The children really enjoyed the show and had an unforgettable time with Colin.
– Embassy of Switzerland
Colin thank you so much for entertaining this cheeky bunch of kids! Young and old. They so enjoyed it!! They haven't stopped talking about you – they are so pleased you didn't become an engineer!
– VERY HAPPY CUSTOMER
Thank you VERY VERY much for entertaining the kids at the party today.You were fabulous, funny and fun !!! Will definitely recommend you to family and friends!"
– Ilse
The kids loved you. You were the best, really the best. I would always have you at our functions."
– Sumaya (Summerplace JHB)
Show was great. As you saw, Flash loved every minute! Thanks so much"
– Stacey Sadlier
I can tell you that my son Luke was thrilled with your magic show!! He spoke to me at length that afternoon about it. (Awesome if you compare it to his one word replies on most other days). From the photos Amy took I could see you captivated your audience so a HUGE THANK YOU for sharing your talent with us."
– Daune H
Colin… I don't know who laughed more! The children or the adults! We definitely were not expecting something that would cater to all of us and you certainly turned that on its head. What a fantastic start to our week, the birthday girl's day, and indeed her year ahead.Thanks for the brilliant show, everyone thoroughly enjoyed it and have preemptively requested that you return next year!
– Georgina Roberts
SMART, SOPHISTICATED AND
ENTERTAINING
Over 1000 kids attended. You stood in a boiling hot classroom mesmerising about 1000 kids who had never seen such a show. We still look at the video that was taken of the show by one of our volunteers often, what you did for those kids on that day….It's hard to explain how appreciative we, and all the kids, were. From the bottom of our heart we need to say thank you, honestly without your help the day would not have been as memorable for the children."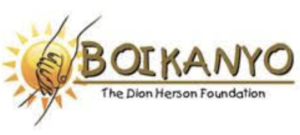 – Marilyn, Gayle and the entire Boikanyo team
Thank you for an inspiring 'Youth Day" lecture/show & tell. The students had a 'ball' and learned so much from the magic and performing experience, which you ooze! The large participation and response I am sure reflected our students' enthusiasm – your generosity in sharing did not go unnoticed – Bravo!"
– David Gore, Director – College of Magic